details
11th Annual PNW Game Swap
Auburn Valley YMCA Lawns
Saturday August 6th, 2022
9a – 3p
FREE!
features
Buy, Sell, and Trade games (and collectibles).
Game auction! (1 pm)
Casual game & demos
Free to join and browse!
Join the Virtual Flea Market.
---
Buy! sell! trade! Play!
The PNW Game Swap is a free event dedicated to connecting board game enthusiasts in the Greater Seattle area for a day of exchanging games, discovering new games, and connecting with the broader community.
Everyone is welcome to bring games to sell, trade and play. Pass along old games you are done with. Discover the next hidden gem. Connect with new and old friends. Find a gaming group!
Voluneers needed
Anyone interested in helping out during the event (directing people, setup & teardown, teaching games) can start by registering as YMCA volunteer:
frequently asked questions
Q. How do I sell my games?
A. Bring your games to the event labeled with a price and your contact information (minimum your name) on a sticky note. Some tables will be available (first come, first serve) or bring your own table or blanket.
Q. Can I participate in both the main sale and the auction?
A. Yes. If your games don't sell/trade by the time the auction rolls around (1pm) you can designate your games for the auction by labeling them with special yellow stickers provided here.
Q. Are game trades considered?
A. It up to the individual seller. Please be respectful in offers and negotiating trades and sales.
Q. Can I sell/trade games ahead of the event?
A. Yes. Please list your games for sale/trade on the virtual flea market.
---
Q. What about food? Can I bring food to the event?
A. The PNW Game Swap will not be providing food at the event. You are welcome to bring food with you. There are several food options near the Auburn Valley YMCA.
Q. Do I need to bring chairs? Tables? Pop-up canopies?
A. Yes, please bring enough chairs for your own use. There will be picnic tables available but those will be first come, first serve. Additioal tables are welcome. You're welcome to bring a shade canopy if you like. Or one of those gypsy wagons would be cool…
Q. Can I bring my pet?
A. Registered service animals are allowed. Other dogs must be on-leash and controlled while in the event area.
Q. I like beer. Can I bring beer?
A. Sorry, no alcohol.
Q. How do I label my games?
A. For successful virtual flea market sales/trades, please include both the To: and From: usernames. For all other games, please include your name (real or BGG) and the sale price.
Q. Should I seal my games?
A. Stretch Wrap seems to be the new preference. This helps the game pieces stay together and help with transportation. If you go with masking tape, make sure it's good quality painter's tape and avoid burnishing the tape onto the cardboard.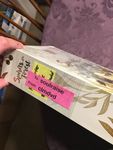 ---